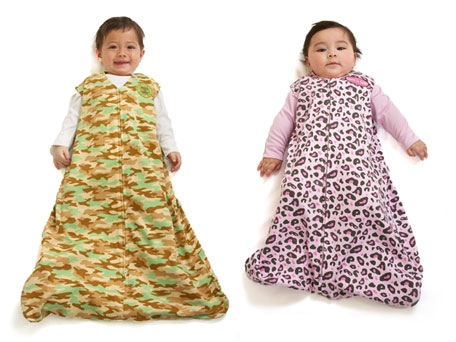 Today on KidsWoot they have Halo Sleep Sacks in both the Camo and Pink leopard print for just $2.99 each. Shipping is $5 and there is a limit of 3 per person.

Never used a Sleep sack before? They are like a soft blanket to keep baby warm and safe while sleeping....avoiding the need for big, bulky blankets in the crib.

Perhaps great for an upcoming baby shower, or new mom-to-be?

Remember these are a one day only deal.....while supplies last only! Jump on it if your interested before they are gone!!